Moving from Beginning Reader to Chapter Books (Transitioning books)
Read through all of Magic Tree House? Finished with Junie B?
Are you ready for a little more challenge in reading? Then try some of the titles and series listed here!
What Should I Read Next?
Enter a book title, and the site will analyze it's database of reader's favorite books, to provide recommendations and suggestions for what to read next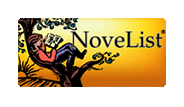 Novelist
Search for read alikes, by genres ,etc. NoveList is a comprehensive readers' advisory solution for fiction lovers. With an intuitive interface and extensive proprietary content, NoveList answers the question: What should I read next? Use this online readers' advisory tool to find new books based on your past reading history and topics of personal interest.

     Finished a book or series you really liked, and not sure where to go next? Try this read-alike database to find similiar books and authors
        Big Nate / Diary of a Wimpy Kid / Dogman Read Alikes
     A fan of Big Nate, Diary of a Wimpy Kid, or Dogman? Check out these other similiar reads!
   Loved Smile and Ghost? Try these other books like them!
All things magical and imaginative
Check out these side splitting reads, guaranteed to make you LOL!
Go off on a daring adventure, a dangerous mission, an epic quest with these books